One of the main challenges deep foundation contractors face is the coordination of rebar cage lengths and top of cage elevations. Additionally, designs commonly require hooks at the top of the cage where the vertical rebars terminate. HRC 670 T-Heads are a great alternative to hooked anchorage, help reduce the risk with settings cages at the wrong elevation and can be used for field fixes with the cage in place! HRC 670 T-Heads reduce congestion, making installation of adjacent reinforcing easier and allow for better concrete consolidation.
HRC 670 T-Heads can be the problem solver on your next project when it comes to coordinating final elevations on rebar cages or fixing issues with hook elevations after concrete has already been poured!
The HRC 670 was designed with the end user in mind with primary application for retrofits and field fixes. No end prep is required on the end of the rebar for normal applications. No special equipment needed on the jobsite.* The HRC 670 is building code compliant:

The HRC 670 is a great substitute for hooks at the top of rebar cages for caissons, drilled piers and piles: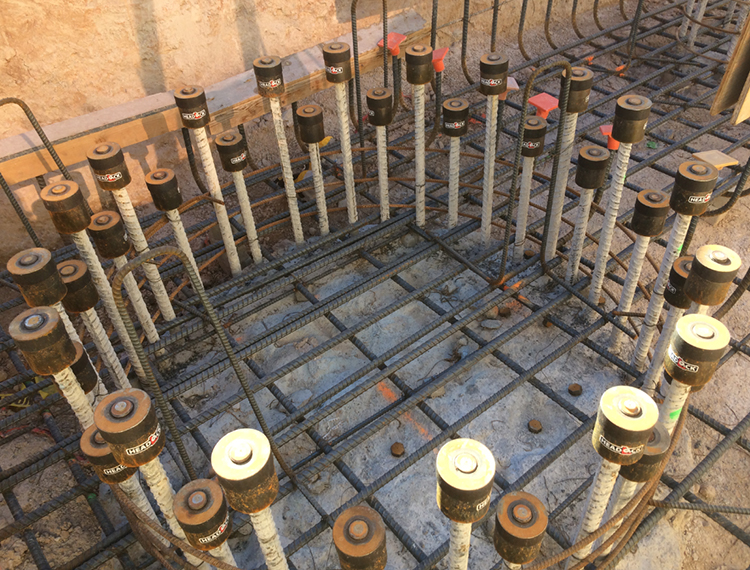 *remove concrete, bar end deformities or debris preventing installation of the HRC 670 per manufacturer's recommendation.
FOR MORE INFORMATION CLICK HERE
Or contact us via phone or email:
1-800-472-6775
Phone: (714) 557-1455
Fax: (714) 557-4460
Sales@hrc-usa.com